2021: 15 years of consumer awards!
---
---
Celebrate with us: On the occasion of its 15th anniversary, the popular consumer award "Kitchen Innovation of the Year" is presented in a completely new look with an international designation: Kitchen Innovation Award.
For communication of award matters we speak now the same language worldwide.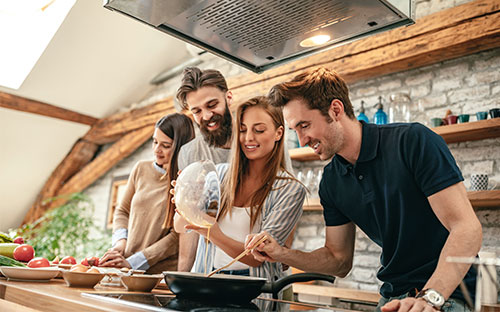 The consumer award "KitchenInnovation of the Year® 2020"
The unique Procedure
The annual consumer award "KitchenInnovation of the Year®" is designed to provide a practical guide for shoppers by highlighting particularly consumer-friendly products. There is only one way to judge the whole product objectively, and that is to consult both experts and consumers themselves. Transparent, independent, credible.
Stage 1: Nomination
Stage 2: Consumer vote
Stage 3: Award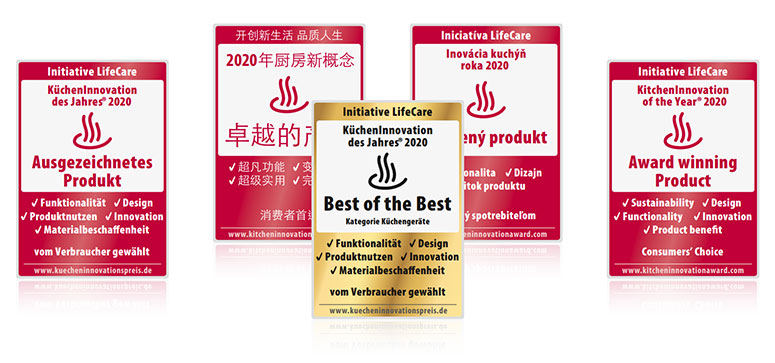 The award:
---
---
Only the most popular products in the industry are given the distinction "KitchenInnovation of the Year®". The logo is recognised as a direct buy recommendation: from consumers, for consumers.
It represents a simple way of highlighting all the criteria taken into account when honouring the product. The most popular products that receive the highest overall score in each category will also receive the coveted "Golden Award – Best of the Best".
Always at the cutting edge:
Annual trend research on the competition
Trend theme 2020: A society in transition? Impacts on the kitchen through the eyes of generations X, Y and Z.
This year, the LifeCare initiative in conjunction with the market research institute K&A BrandResearch is focusing on the intriguing questions surrounding the influence of new social trends on the kitchen from the perspective of the different generations X, Y and Z. A total of 1,500 people from all three generations will answer questions such as:
How will the sustainability principle be realised in practice for each generation?
Digitalisation in the kitchen: what are the drivers and barriers now and in future?
Motivation and reasons for cooking among generations X, Y and Z – what should we expect from the kitchen of the future?